Today, I'm dedicating this space to discuss a project from our esteemed client. I hope you find this article insightful and enjoyable.
Alright, let's shift gears a bit. Imagine this: A close friend announces the arrival of their little one, and the joyous news sends you into a whirlwind of emotions, happiness being the frontrunner. But then, there's that inevitable pondering: What should I gift the newborn?
While fluffy baby rompers and squeaky shoes are undeniably delightful, they're often the go-to choice for many. How about turning the tables and setting the benchmark for the most extraordinary baby gift? Join me on this adventure, and let's discover a hidden gem in the baby gifting world of Malaysia.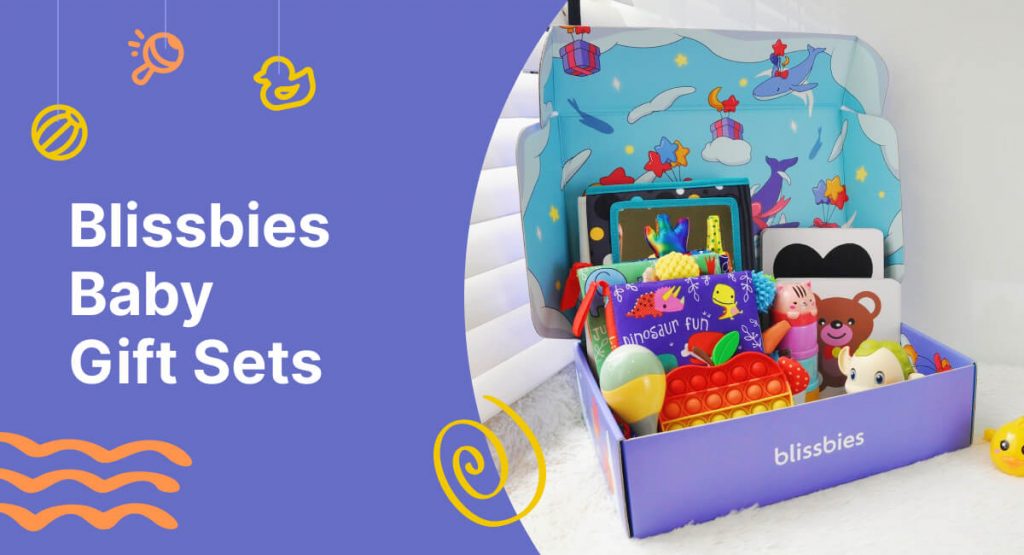 When you envision baby presents, charming outfits and plush toys might come to mind. But Blissbies is about to change that narrative.
What's the secret sauce? Blissbies champions a unique blend of fun and learning. Their offerings? Thoughtfully curated, enriching baby gift sets in Malaysia and newborn gift sets in Singapore. The masterstroke? They've had real baby testers, ensuring every toy hits the mark!
And it's not just about the content. Presentation is key. With each set packaged in a sophisticated kraft box, your friend's joy is bound to double upon unwrapping.
Curious about the contents? Here's a teaser: Engaging toys designed to captivate every baby's attention.
About Blissbies
The Story Behind Blissbies
Peeling back the layers, here's a heartwarming snippet. Upon the birth of their son, the creators of Blissbies were swamped with countless gifts. Yet, amidst the sea of presents, one stood out: a diverse toy box.
The logic? Babies, with their fleeting attention spans, need variety. Today's favorite toy might be tomorrow's back-bencher. Diversity keeps the excitement alive!
Experiencing the Blissbies Enchantment
Receiving a signature purple gift box from Blissbies isn't just about the items inside. It's a sensory experience. Beyond the visual appeal, it exudes warmth, love, and meticulous care. And just when you think the magic ends, they toss in a complementary gift bag, amplifying the joy!
Blissbies understands the value of personal touches. Case in point: their Baby Personalised Wooden Name Blocks. Not just regular blocks, but ones that can be engraved with the baby's moniker. It's playtime meets keepsake.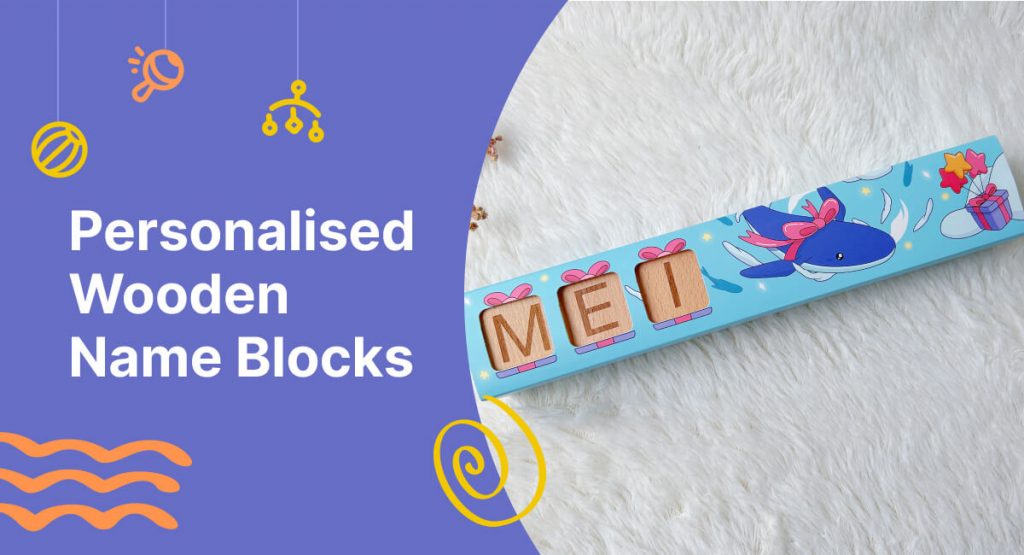 Still not convinced about their attention to detail? Their Custom Embroidery Mini Baby Towels will do the trick. Ultra-soft, tailored for tender skin, and customizable with embroidery. It's akin to enveloping the baby in a gentle embrace.
In essence, if 'out-of-the-box' is your mantra, Blissbies should be your destination.
Unpacking the Elegance of Blissbies
When you come across a Blissbies baby gift box, you're not just encountering another parcel. No, you're witnessing a labor of love. Each baby gift box, meticulously curated with babies and newborns in mind, is nestled within a signature purple box, a shade that's become synonymous with the Blissbies brand.
And, just when you think the unboxing experience couldn't get more lavish, there's a matching bag accompanying the box, emphasizing Blissbies' unwavering commitment to elegance and quality. This dedication has etched Blissbies into the hearts of many, making them a top choice for memorable baby treasures in Singapore.
Crafting Personalized Gifting Masterpieces
Feeling the pull of creativity? Blissbies offers an enticing option – building your very own newborn baby gift box. Dive deep into their selection, brimming with curated baby toys, plush towels, and bespoke personalized treasures.
The beauty is in the choices; pick and choose your favorites, and the Blissbies team will artfully arrange your selections in their exquisitely designed gift box. This allows for a tailor-made surprise, one that resonates deeply with love and thoughtfulness, making your gift truly unique and from the heart.
The Blissbies Selection Mantra
Blissbies' selections aren't arbitrary. They abide by three cardinal principles:
The Child's Endorsement: Their toddler plays the judge. If he isn't thrilled, it's a no-go.
Unwavering Safety Standards: Every toy passes the newborn-safety test. No cutting corners.
Essential Fun Quotient: After all, what's a toy if it doesn't spark joy?
So, the next time you're on a hunt for the ideal baby gift, remember Blissbies awaits. It's not just about gifting an item; it's about delivering a box brimming with joy, love, and cherished moments.
Designed for Little Dreamers
Lastly, if you're wondering about the age bracket these hampers cater to – the Blissbies newborn baby hamper is meticulously designed for tiny tots aged 0 to 18 months. And here's the kicker: it's a perfect fit for both baby boys and girls.
One of the brand's standout features is its commitment to first-hand experience. Every toy included has been tested and approved by their very own kids, striking a beautiful balance between safety and heaps of fun.

Making Your Experience Seamless
To ensure your shopping journey with Blissbies is hassle-free, they've facilitated multiple payment options. Whether you prefer credit cards like Master or Visa or even the convenience of PayPal, they've got you covered.
However, the Blissbies experience doesn't stop at payment. They believe in a holistic approach to customer service. If, by any slim chance, you encounter issues with your order, such as damaged or incorrect items, they've set up a straightforward resolution process.
Simply shoot an email over to hi@blissbies.com, including a photograph of the concern and your order number. The team will spring into action, ensuring your concerns are addressed promptly.
Want specifics on their refund & return policy? All you need to do is head over to their dedicated 'Refund & Return Policy' page for comprehensive information.